Brands
The Leaders of Design & Innovation
Meet the companies that we call partners. They form the foundation of our product specifications thanks in part to their best-in-class performance, breadth of product offering and ongoing technological innovation.
Backed by over two decades of in-house, hands-on design and audio engineering, Anthem is the brand of choice for knowledgeable audiophiles, professional musicians and casual listeners alike. Anthem's award-winning preamplifiers, amplifiers and AV receivers deliver an unprecedented level of reliability and functionality for world-class home theatres, dedicated listening rooms and more. Revel in perfectly optimized multi-room audio performance with Anthem's proprietary room correction technology that sonically ensures top-quality sound throughout any space in your Richmond, BC home. Promising pure audio with no trace of coloration or risk of distortion, Anthem always puts you front and center with your favorite entertainment.
Experience personalized control for your unique lifestyle with the power of Salt Lake City-based Control4. Connect virtually any device in your home or business to work together, and command them all with customized one-touch controls and scenes from your system remote or smart device of choice. Whether you're home or away, Control4 gives you the power to command and monitor your estate or business in one platform. The transformative benefits of a smart connected home and business with Control4 delivers convenience, peace of mind and an efficient environment that's comfortable and safe.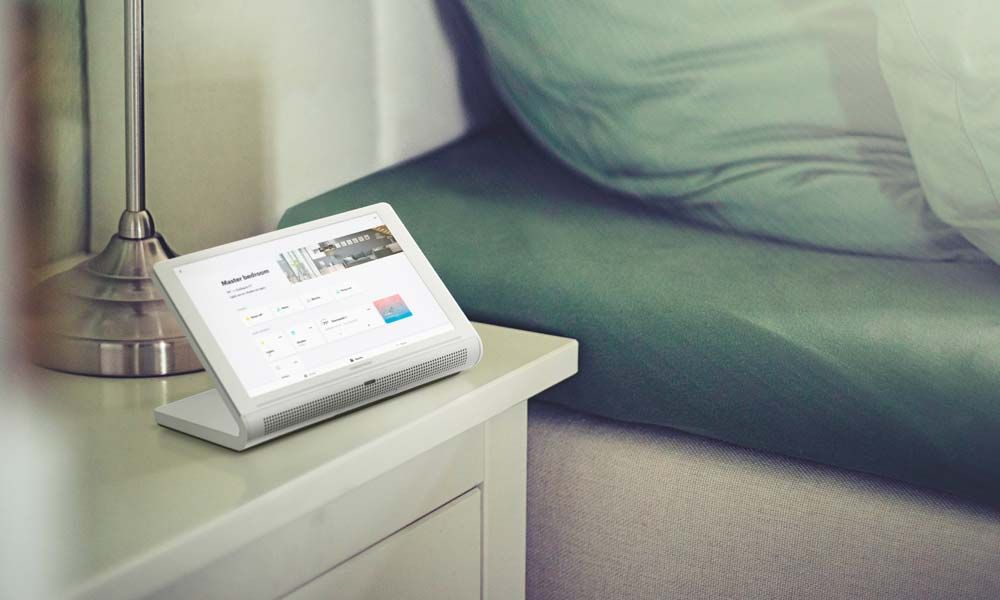 Bring your smart home dreams to fruition with one-touch control of your entire estate from an intuitive touch panel, custom-engraved keypad, smartphone or by smart home voice control and activation. Crestron automation and control reveals your Abbotsford, BC home or business' true potential with programmed scenes that instantly adjust your lights, shades, thermostat, audiovisual electronics, security system and more—all at the lift of a finger. Custom-tailored for any home, workplace and lifestyle, Crestron is truly the pinnacle of invisible comfort and convenience and takes pride in designing and manufacturing their products in America.
JVC, known formally as JVC Kenwood Corporation, is a multinational electronics company headquartered in Yokohama, Japan. JVC was founded in 1927 and is known best for introducing Japan's first televisions and developing the Video Home System (VHS) video recorder. In 2008, JVC merged with Kenwood Corporation to form what is commonly stylized as JVC KENWOOD and focuses today on consumer and professional audio and video electronics. From dazzling 4K and 8K projectors and smart TVs to car audio and high-resolution headphones, JVC offers an array of solutions for all your entertainment needs. For movie enthusiasts and music purists alike, JVC is committed to bringing picture and sound to life.
With over ten thousand independent and major studio motion picture films, TV series, concerts and documentaries available, Kaleidescape serves homeowners the most pristine menu of 4K Ultra HD entertainment to be enjoyed from the comfort of their couches. Kaleidescape combines movie players and servers with online selection and delivery of the highest quality media, taking the top spot for must-have content sources that power your home theatre or media room. Browse, select and purchase any content you desire, and upload your physical media to be stored digitally with the rest of your entertainment. The intuitive interface is designed for graceful navigation of your selections and settings so you never have to take your eyes off the screen.
Inventors of the solid-state dimmer in 1959 and now holders of 2,700 worldwide patents, Lutron has expanded their product offering to more than 15,000 products. A Lutron lighting and motorized shades installation makes it possible to craft the perfect atmosphere throughout your Abbotsford, BC home or in the workplace to complement your day-to-night activities with personalized lighting and shading control for enhanced comfort and productivity. Recall your favorite settings from a master keypad or remote to easily transform your environment with just a tap or set your lights and shades to adjust on their own so you can focus on the activity at hand. From the workplace to the home, Lutron provides sophisticated solutions for custom lighting and shading that operate seamlessly at your command.
Sonos envelops every space of your home with brilliant audio, creating a soundscape you can easily customize to play what you want, where you want. With smart, wireless speakers for your music and cinema, Sonos expands crystal-clear audio anywhere you desire and connects to all your favorite media sources for easy, one-tap listening. Seamlessly command your speakers with voice activation or from your smart device of choice and rediscover your favorite music with a sound system that lets you listen your way.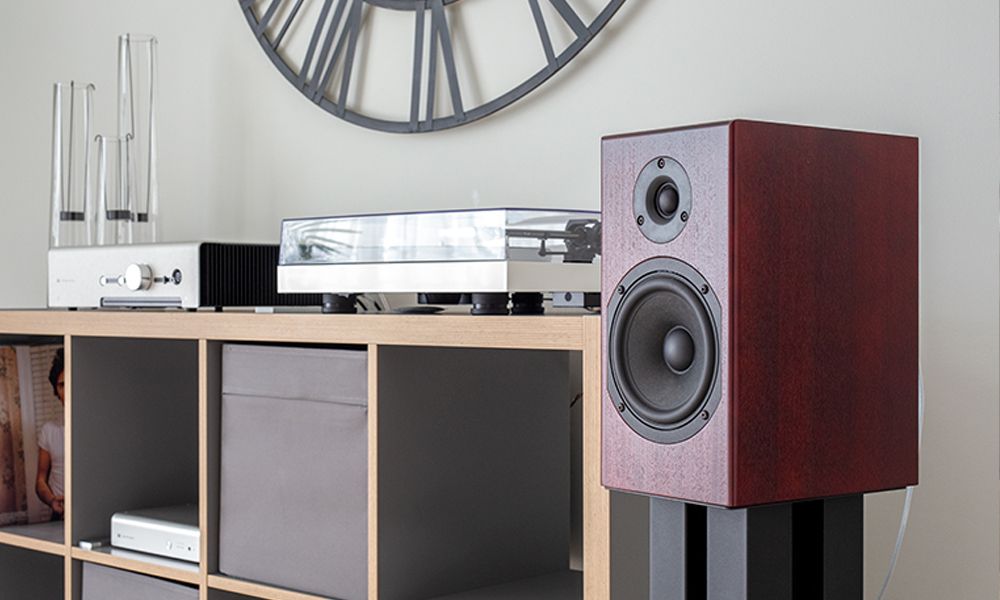 Over the past four decades, Canada-based Totem Acoustics has produced "soul movers" that reproduce sound with all its magic intact. All speakers must showcase dynamics, timbre, rhythm and harmonics that genuinely bring music to life. Speakers are made with sturdy materials and expert engineering for long-lasting use with a musical journey that doesn't diminish over time. No matter your audio preferences, Totem Acoustics has a solution for you. Designer loudspeakers can showcase your living room, bookshelf speakers bring ambiance to media rooms or home offices and center speakers and soundbars power movie soundtracks. Enjoy stellar sound quality and great value with the KIN line or embrace luxurious home audio with custom in-wall and in-ceiling architectural models.
Bespoke sound solutions from Triad stand apart in an audio industry filled with cookie-cutter products. Relish in superior sound with their high-end architectural speakers designed to integrate elite sound reproduction into luxury living environments. Expertly designed, hand-crafted and installed, Triad audio solutions are ideal for any application ranging from 2-channel to immersive surround sound. All their speakers are built-to-order at their Portland facility to deliver exactly what you need while showcasing all their latest audio technology. Designed using European drivers used by only the top manufacturers in the world, Triad offers the best performance and value. Enjoy a wide range of models available, from their flagship loudspeakers to their more discreet in-wall and in-ceiling varieties.
 Best-in-class sound quality, superior reliability and easy-to-use features are the hallmarks of the Yamaha home theatre and home audio experience. Take a dramatic leap forward in audiovisual entertainment with studio-grade AV receivers, soundbars, wired and wireless speakers, turntables and more for the ultimate in audio performance no matter the application. From single-room to expansive whole-building solutions, Yamaha features audio systems and accessories that are built to fit in any space within your home or office. Experience a fully customized soundscape of unsurpassed clarity and tonal accuracy for top tier listening enjoyment every time.


Start Your Journey to Smarter Living
Connect with us to learn more about how these industry-leading brands work together to create your dream smart home or business.